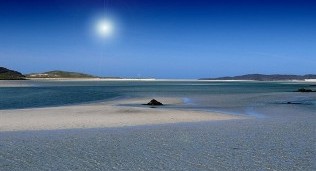 Below are suggestions for energy conservation in cooling - air conditioning.
The selection of improvements appropriate to a particular installation with air conditioners is based on the cost of improvements compared to the cost of the energy saved. The person concerned should:
1. Choose qualified engineers for the air-conditioning study to avoid buying units of higher capacity than the needed one.
2. Check the efficiency of acquisition devices. The ratio of cooling power / electrical power for units use freon (refrigerant) should be at least 2.5.
3. Service and clean the units installed at least once a year. The service should be performed by qualified personnel.
4. Considere relatively inexpensive interventions such as installing ceiling fans, aeration in the evenings, installation of awnings, which reduce the need for air conditioning. When constructing a new building give great attention to the orientation of it and its construction materials.
5. service regularly so that he can in advance identify damage causes, retent maximum energy efficiency, prolong the life of machinery etc.