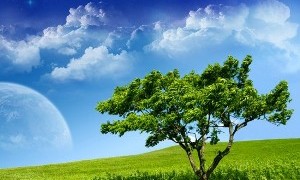 Environmental protection
Natural gas is the cleanest source of primary energy, renewable following. The sizes of the emitted pollutants are significantly lower than conventional fuels, while improving efficiency reduces overall fuel consumption and therefore reduce air pollution.
Energy savings
Replacing electric forms of heating with natural gas systems, mainly in residential and commercial uses, will help to avoid conversion losses in electrical energy and in transport. The use of natural gas on combined cycle units will result in a significant increase in efficiency of production of electricity at 52-55% versus 35-40% of conventional power stations. Due to the "purity" of products of combustion gas can be used directly in some industrial applications without the interference exchangers that result in energy losses.
Reduction of dependency on oil
The use of natural gas will have significant and positive effects on the structure of the energy balance of the country, since it will reduce our dependence on oil.
Technotec undertakes the study and construction of all types of pipe network of natural gas for heating buildings, hot water and gas appliances (gas stove). We have designed and constructed many natural gas pipe networks in buildings of various uses.
Compact gas boilers

Wall hung boilers of natural gas Chappee, Buderus, Vaillant, De Dietrich, Riello. Wall hung boilers of condensation and non...

Gas boilers

Boilers certified for oil & gas, oil burners, individual gas-oil units