PERMISSION PROCESS FOR CONSTRUCTION FOR UNDERGROUND HEAT EXCHANDERS FOR BUILDING HEATING AND COOLING (GEOTHERMAL SYSTEM)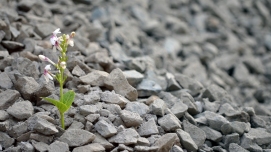 INSTALLATION PERMISSION IS ISSUED FROM:
The direction of development of the prefectural government in whose jurisdiction the property falls.
SUPPORTING DOCUMENTS FILE
Application - Study signed by the applicant and the engineer who has the right to sign the relevant studies.
A certified copy of title to the property
A certified copy of building permit.
A certified copy of the topographical of the building permit which will be marked by the project engineer, by signature, the location of drilling and all underground and surface works that will be constructed as part of the installation of the system.
Fire Study (if required) approved by the fire department.
Government deposit fee.
Proof of payment of fees and funds studies.
Inventory of certification of all pumps and systems used in geothermal installation.
Statutory Declaration that will certify that the assignment and assumption of supervising of the construction will be done from engineers having legally license.