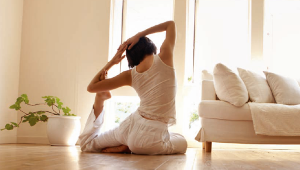 The last 15 years underfloor heating with hot water of low temperature has won a significant rate on buildings' new heating systems in Greece. The numerous advantages especially in areas with high comfort demands make it stand out and gain more and more "fans".
How it works

The operation of underfloor heating is based on the supply of low temperature hot water of 30-45˚C that circulates in tubes encased in the floor...

Underfloor Cooling

The installation of underfloor heating in the summer can be used as floor cooling, by pumping cold water in the circuit...